disclosure:
Content and/or other value provided by our partner, Target.
My husband and I are getting ready to celebrate a wedding anniversary.

I brought up the subject of our wedding gifts and

we started talking about the truly unique gifts we received.

Of course we were, and are thankful to have received

beautiful china and linens and crystal...but there were a few friends who really hit the mark with

amazing, unique and unforgettable gifts.

Don't you want to be that wedding guest too?
For today's brides and grooms, the wedding celebration is all all about their uniqueness and their personal style, and that should not not be compromised when it comes to the wedding gifts and wedding registry. Meaningful gifts show understanding and appreciation of a couple's individuality, as well as their mutual interests!
That is where Target Wedding Registry comes is! Not only can a couple select dinnerware and glassware,

but how about some home electronics, outdoor gear, luggage, or bicycles?
Couples can create a wedding registry that reflects their interests as well as hones in our

the necessities of creating a house and new life together.

Whatever your style, with Target you can "Be Yourself Together."
I headed to Target to do some shopping and exploring. (Lucky me!) There are so many options, so many ideas! Now, let's talk about how to create a unique pairing (or in this case ensemble) for that special couple.
Imagine she loves casually riding her bike around town - waving "hello" to her friends, hitting her favorite coffee spot, and stopping to stock up at the Farmers market.
Now imagine him - a foodie, an explorer, and adventurer. He is always in search of artisan creations, one-of-a-kind culinary discoveries, and the magic of a unique destination. How do you marry these two diverse interests?
Let's start with the Schwinn Legacy Cruiser...with a pair of these beauties, they can cruise the town side by side, and enjoy the great outdoors.
Now, create an "on the go gourmet picnic" gift set:

An embark cooler; picnicware, napkins, and glasses; a perfect picnic blanket; special edition travel magazines - packed with local weekend getaways and maps! With this handy, this couple is ready for weekend getaways near and far from home!
To finish off this very personal gift, get creative! Mount a map of the area they live (or want to explore) on a corkboard! Be sure to include some push pins so the couple can mark the discoveries they make together!
A couple that receives a personal gift will know that you
truly understand the importance of them as individuals,
but that they are even "Better Together!"
With a little thought and the amazing resources at Target,
a very cool, totally memorable gift comes together and celebrates how you can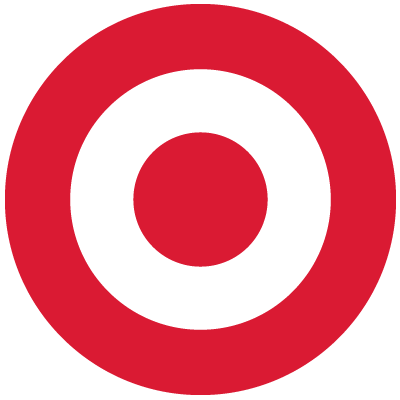 Go on check out the Target Wedding Catalog and see how you would "Be Yourself, Together"
What was your favorite or most memorable wedding gift?
This post is written and created at 504 Main by Holly Lefevre
Content and/or other value provided by our partner, Target.
I was provided with a giftcard to facilitate this post. All ideas and opinions are origin

al.